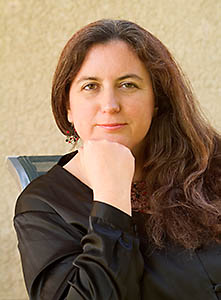 In-person appearances for writers come in a variety of shapes, sizes and flavors. Public readings are probably the most common. Most writers associate them with bookstores, but they can be set just about anywhere that's willing to host: bookstores, coffee shops, conferences, street corners, you name it. Writers can also do readings on radio shows, television, podcasts, panels, workshops and probably things I haven't even thought of yet.
And I've thought of quite a few. My average year includes two or three bookstore readings, twenty or so panels at different conventions and two or three podcasts. I've also done workshops, radio interviews and a bit of television. This, incidentally, is enough to make me well practiced, but not an expert in any and all reading venues. I am continuously learning about new opportunities, new venues and new approaches from other writers.
Why do a live event? Because you want to build an audience and promote your work. You also do it because it's fun to share your writing and watch other people's reactions to it, especially when those reactions are positive. Plus, public readings and panels are a rite of passage for a lot of authors, and participating in them can make you feel like a "real writer."
Creating opportunities to do readings, panels and other appearances can be as easy as asking at the right time. Bookstores need to sell books, conventions need entertainment to draw a crowd and podcasts often need guests. Consider what you have to offer and how best to present it. Then go out and see how other writers do it: attend readings, listen to podcasts, and take classes and workshops. Learn about what works and what doesn't and keep track of opportunities that you can pursue.
Does your fiction fit into any of the following genres: science fiction, fantasy, horror, paranormal or science fiction romance? If so, contact your local science fiction convention and volunteer to be on programming. If you have a few stories or a book published, the con committee may be overjoyed to give you a reading slot. You can also volunteer to be on panels, which are a great way to meet other professionals, as well as readers who may be interested in your work. It's also good practice for solo appearances.
Don't know of any podcasts or radio shows in your area? Join a writer's organization or an email list where writers promote their work to readers. You can use the lists to recruit other writers for group readings, find out when podcasts are looking for new guests and learn about other opportunities that can help you get a foot in the door. See an open call for writers to do readings, get interviewed or be on a panel? Volunteer or ask, politely and professionally, if you can be considered for any upcoming slots.
Have a book coming out? Start planning as early as possible. Contact multiple reading venues since some things may fall through. Plan to have a few review copies on hand to send out to stores or radio hosts. You want to schedule most events around the time that your book comes out, just before and then for several months afterward. You can still promote after that, of course, but that tends to be the window of time that's most effective for promoting a new book.
What do bookstores, podcasts, televisions shows and so forth want to see from you? You need to make your work relevant to their audience. Do they cater to a specific genre? Are they all about local writers? Do they focus on writers from a specific background? Are you first time novelist? Have you won an award for your writing? Any of these things can make you more appealing as a guest. Check their guidelines and see what other writers they've been hosting to figure out how to present yourself.
Apart from volunteering or asking, what else do you need? A short biography with the highlights of your writing career is essential. You will also need an author photo; it's worthwhile to invest in one that you like and can reuse, but make sure it comes in multiple formats that you can resize, and that you have the rights to use it for your own publicity. You may need a book or story excerpt as well. The bigger the venue, the more professional your presentation needs to be. Ask what they need from you, including any specific formats or file types.
Ensure that your audience has something worth seeing by practicing and reading your piece aloud. Practice until it is familiar and you are comfortable with the points in the story where you can pause and look up at your audience. Time yourself, knowing that you'll read faster if you're nervous. The average audience is paying a lot of attention for the first ten to fifteen minutes if you're reasonably dynamic, then less attention for every few minutes after that. I generally read for fifteen to twenty minutes, then break for questions, or read a different excerpt from my book or a different story. It helps my audience get reengaged and recharged. I almost never read for more than forty minutes total, and I always try to leave them wanting more, so I time it to end on a high note.
What if you're a new writer without publishing credits? There are still options available to you: open mikes at bookstores and coffeeshops are one example. Talk to other new writers you know and offer to do a group reading at a venue that hosts readings or performances. Use the Internet to organize a group, such as a Meetup, and use that as a way to promote your group reading. In a writing group? You may have a group you want to read with already available to you.
Once a venue agrees to host you, be sure to promote your event. Use social media (Twitter, Facebook, your blog, Tumbler, etc.), add it to the Goodreads calendar and post on any email lists that you belong to (as long as the email list rules permit it). Tell your friends and acquaintances. Make up a flyer and put it up at the library or coffeeshops. Get the reading into local event calendars. The better attended your event is, the more likely the venue is invite you back and to host more events like the one you're doing.
Speaking of which, it pays to be polite. Thank the venue owner and staff and thank the event organizers. Even if the event doesn't go well, find something nice to say about it. You're a fiction writer, it shouldn't be impossible. If you need to vent, do it offline and out of earshot of anyone who might be offended. It may have been a bad night and the next time might be amazing; you never know.
Let me finish by saying that doing live events is not obligatory and if you really hate the idea of reading   or talking to an audience, there are certainly other ways to get the word out about your work. Don't make yourself do something that makes you unhappy, since you will share that emotion with your audience, thereby making everyone unhappy. Do what you're comfortable doing and pace yourself. Good luck and happy readings!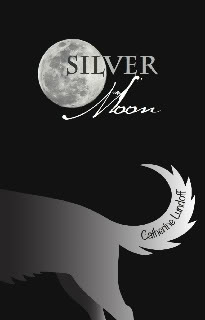 Catherine Lundoff is an award-winning author and editor from Minneapolis, MN. She is a board member for Broad Universe, an organization that promotes  women writers of sf/f/h and the veteran of numerous live appearances.