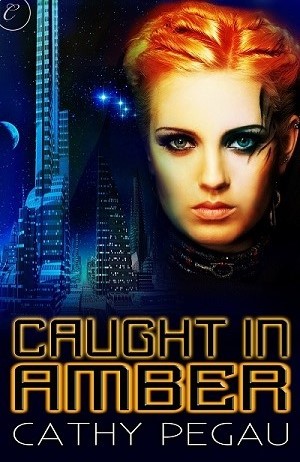 I recently received hard copies of my SFR Caught in Amber from the head office at Harlequin/Carina. I had entered CiA in this year's RWA Rita contest, but it didn't final, so the hard copies are sent to the authors to do with as they wish. But since CiA DID win TWO Prism awards (Best Futuristic and Best of the Best) I wan to celebrate.
I'll sign the copies and give them away. Well, most of them. I want to keep one for myself : ) Being published in ebook format has great advantages, but I will admit a certain joy in holding a hard copy of my book. And I want to share that joy!
At some point in the near future, I'll be giving away three or four signed copies.There are only so many in existence, so that should mean something, right? Maybe I'll throw in a little something to celebrate Deep Deception taking third in the Futuristic category of the Prisms as well.
But how to do it? Comment on a post? A Twitter contest? Make suggestions in the comments here and we'll figure something out together ; )