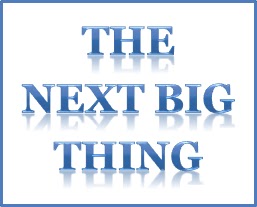 The lovely and talented Amber Kallyn tagged me last week for The Next Big Thing blog meme (her post is here) where writers can connect with readers to reveal a little something about their works in progress.
I'm cheating a tad, since the book I'm showcasing is almost done being a WIP and on its way back to my editor : ) Still, it and the connected books are fantastic and you should totally check them out! 
What is the working title of your book?
DEEP DECEPTION is the only title it's been known as, really. During the writing, it was "Book Three" or "Natalia and Gennie's Story." Neither terribly creative : ) So I challenged my family to come up with a title. After giving them the premise of two women digging for secrets in a mine while trying to keep their own secrets, my husband suggested DEEP DECEPTION.
Where did the idea come from for the book?
While writing the first book in the series, RULEBREAKER, I thought some of the secondary characters were too dang interesting just to leave alone. Nathan Sterling gets his story in CAUGHT IN AMBER (Jan 2013). Natalia had small roles in both RULEBREAKER and CAUGHT IN AMBER, and Gennie is in CAUGHT IN AMBER.  Now both are in DEEP DECEPTION, which is a kicking ride ; )
Though the books are connected by being set on the same planet and some overlapping characters, I've tried to write them so you don't have to read them in a particular order to understand the current story. But read them all! ; )
What genre does your book fall under?
Science fiction or futuristic romance. It's not hard SF. And if you read lesbian or f/f or want to give it a go, this would fit the bill. There are a couple of love scenes that are more sensual than erotic. I'm not one to write graphic sex.
Which Actors would you choose to play your characters in a movie rendition?
I have always seen Tricia Helfer as Natalia, especially during her Battlestar Galactica years. When she first shows up in RULEBREAKER, she is platinum blonde, like Caprica 6. In CAUGHT IN AMBER and DEEP DECEPTION, her hair is a slightly darker shade. She definitely has the tall, cool blonde vibe going. Well, cool until she meets Gennie ; )
Anna Torv would be perfect as Gennie, with darker hair and eye color. Her mannerisms and intonations when she plays Olivia Dunham on Fringe are spot-on Gennie in my head. Like Olivia, Gennie plays things close to her chest, but there's an underlying passion that erupts as violence or actual passion, depending on circumstances.
What is the one-sentence synopsis of your book?
A Colonial Mining Authority agent and a former drug dealer's assistant join forces to learn what a corporation is really shipping out of one of its mines, but while mutual attraction flares both have their secrets to keep.
That's not the official one-line synopsis, but you get the gist of it.
Will your book be self-published or represented by an agency?
It will be out in May 2013 from Carina Press.
How long did it take you to write the first draft of your manuscript?
Several months. I started it pretty much as soon as I was done with CAUGHT IN AMBER. Then both books got contracted (yay!) and I suddenly had a real deadline : ) That'll move things along.
What other books would you compare this story to within your genre?
Wow, I stink at this part. Um, books with a good amount of action, smoldering looks between characters, shooting and sex? (Not sex while shooting people though. That would be tricky.)
Who or what inspired you to write this book?
Since this book is the third in the series, the characters did. I don't necessarily think characters speak to me, but they sure as heck stand around in my head, tapping their toes and looking very impatient. Then they poke my brain until a plot oozes out and off we go!
What else about your book might pique the reader's interest?
The characters are very real and down to earth. They are far from perfect, and often far from law-abiding. The setting is on another planet in a far-off future, but the problems my heroines face both personally and professionally are relatable.
For next week (#19) check out who I tagged in The Next Big Thing: